The City of Rochester has been working to update zoning city-wide over the last few years. The project is called the Zoning Alignment Project or ZAP. A Final Public Draft was released by ZAP on September 20, 2023. ZAP is planning to hold public meetings, continue to accept comments, and consider updates to this draft over the next several months. The goal is to have an approved updated zoning code, approved by City Council, in the fourth quarter of 2024.
All available public information regarding the updated zoning draft can be found at https://rochesterzap.com/. On the ZAP website you can find the following (and more):

The Final Public Draft
A City of Rochester map with an overlay of all zoning districts
An option to leave a comment
A sign-up form to receive emails regarding updates from the city's project team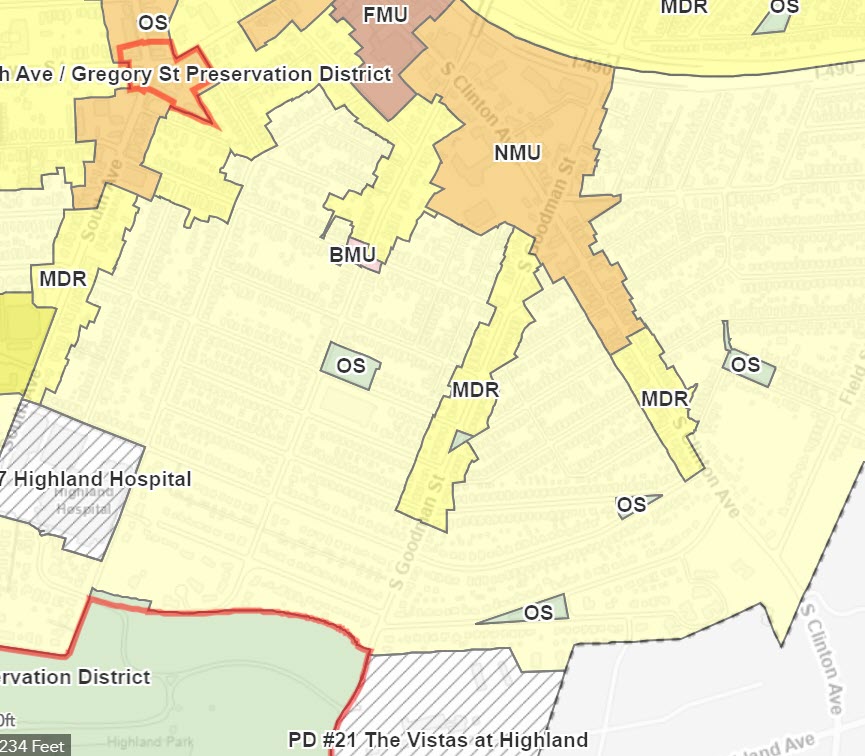 Members of the HPNA Board are reviewing the zoning updates for our neighborhood. The HPNA Board encourages you to submit comments directly to the ZAP website.