National Register Historic Districts coming to the Highland Park Neighborhood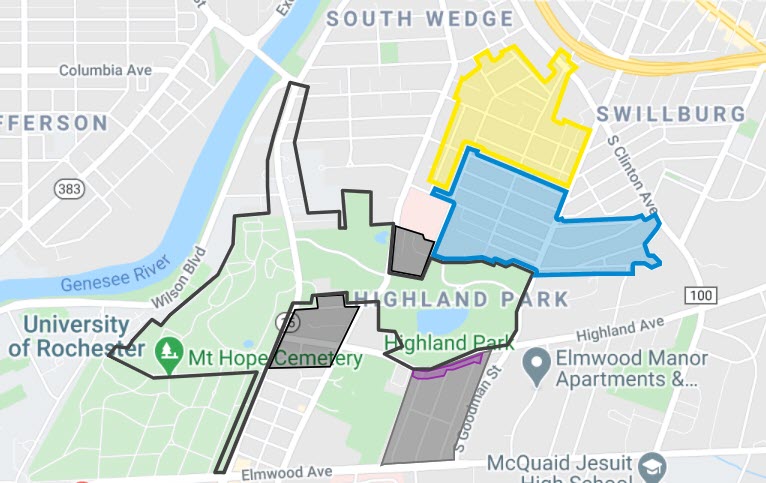 The Highland Park Neighborhood Association (HPNA) is working with The Landmark Society of Western NY to identify and register two unique historic districts, Gregory Tract Historic District and Ellwanger Barry-Highland Park Neighborhood Historic District, within the Highland Park Neighborhood (HPN) and to expand the existing Mt. Hope-Highland Historic District to include a portion of HPN South of Highland Hospital. The goal is to have these areas of HPN become National Register Historic Districts.
Homeowners within a National Register Historic District can take advantage of the New York State Historic Homeowners Tax Credit program. This program helps defray the costs of regular home repairs and upgrades. It provides a credit off your NYS income tax worth 20% of qualifying costs. Qualifying costs include but are not limited to: interior and exterior paint, porch repair, roofs, electric, HVAC, floor refinishing, new kitchens and baths, exterior carpentry, etc.
This initiative is broken down into two projects. The Landmark Society has information on their website for both of these projects. Please visit the project pages to find information about status, NYS tax credits, and FAQs.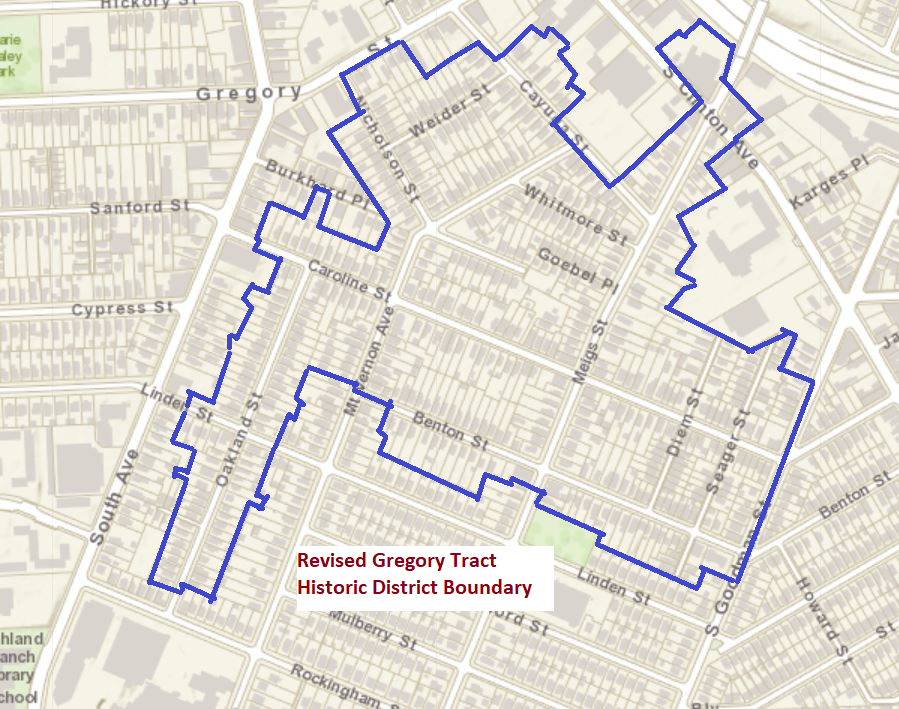 How You Can Help
Make a donation.
Tax-deductible donations can be made by check to: Southeast Area Coalition with HPNA Historic District Projects noted on the memo line. Mail to SEAC c/o Historic District Donation, 630 East Avenue, Rochester NY 14607.
Or, online via PayPal.

Donations (not tax-deductible) can be made by check and sent directly to the Highland Park Neighborhood Association. Again, please note HPNA Historic District Projects in the memo area of your check and mail to: HPNA c/o Historic District Donation, P. O. Box 18103, Rochester NY 14618.

Donations will be used to finance the work, by both Bero (Project One) and The Landmark Society (Project Two), needed to research the area history and identify qualifying properties, write the application, and submit the application for these historic districts to the State Historic Preservation Office (SHPO). SHPO will confirm the historic district and then submit to the National Park Service for inclusion on the National Register of Historic Districts.
Questions
Check out the FAQs on the Landmark Society website. If you have additional questions, you can submit your questions below. You will receive a response via email within a few days.